WETT Inspections
Wood Energy Technology Tranfer Inc. (WETT Inc.)
Do you require a basic visual inspection for a wood burning appliance or fireplace? These inspections may be required for insurance or pre-purchase of a home equipped with a wood burning appliance or fireplace?
A basic visual inspection is a general overview of the readily accessible parts to determine if the system meets current regulations. If this description fits your needs, any WETT certified member is trained to perform the basic visual inspection.
If your wood burning system is not functioning properly, is damaged or causing concerns such as smoke spillage, rapid creosote accumulation, etc., you should contact us to get a WETT certified technician.
Still need more information?
Check out Consumer Safety Information Section of the WETT BC Website.
What's included in a WETT Inspection?
We are Level 1 inspectors which means we offer an inspection of "readily available" components of:
- A solid fuel burning appliance, or
- A site-built fireplace and,
- The venting system for:
(a) proper use of required components, and
(b) clearance to combustibles, and
(c) readily visible system obstructions or deposits
How do I contact you to get more info/book an appointment?
You can either email us at westfire@telus.net, complete the contact request form on this page or call us at (604)792-7100.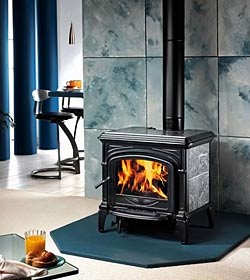 How much does it cost?
It depends on where you live
Chilliwack - $195.00
Agassiz/Harrison - $245.00
Hope - $295.00
Yale - $350.00
Boston Bar - $375.00 + $50.00 Gas
Boston Bar - $375.00 + $50.00 Gas
Return Trip - $65.00 (ex: Needed to fix a few things and needed us to check to update our report)
Complete This Form to Request a WETT Inspection